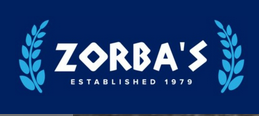 Since 1979, Chef Zorba's Restaurant, located in the tiny business district on East 12th Avenue, has been a favorite gathering spot for Congress Park neighbors and food lovers throughout Denver.
Certainly, the warm and friendly atmosphere is part of the appeal. Inside, the décor is relaxed and charming, with comfortable booths, tables for large parties, and a lunch counter offering a front-row view of the bustling kitchen. Outside, Chef Zorba's offers a relaxing street side patio—the perfect opportunity for guests to take advantage of Denver's ideal climate. And the wait staff is not only casual and welcoming but also super-efficient and determined to make every diner's experience special and memorable.
But, no doubt, the main draw of Chef Zorba's is the incredible menu featuring traditional American & Greek fare—burgers, salads, sandwiches—and classic breakfast dishes served all day.  
2626 E 12th Ave Denver, CO 80206